I 'met' Faith through the Intuitive Heart eCourse I did earlier this year. Faith's video was in the meditation section. I'd tried to meditate more times than you ccould imagine and it was still a struggle.  I was tempted to skip the whole section but I thought I'd signed up for the course, so I should at least give it a go. And there was Faith talking about a different kind of meditation. Not the one where you need to sit quietly and get bored out of your brains but meditation that you can practice any time and anywhere, one that brings an immediate feeling of peace into your daily life. Now, a few months later, I can honestly say that Faith's video has changed the way I parent. That's why I invited her to write a guest post and share those ideas with you and I'm so grateful she said 'yes'.
Faith lives and paints by the sea in Charleston, South Carolina. She's the mama of two beautiful children and expecting her third one. Please visit her website or her Etsy shop to get to know her better and get a taste of her art. All the images in the post have been taken from her Etsy shop. 
***
I believe that we all learn our biggest lessons from being in relationship with other people, from having the bravery to allow ourselves to be vulnerable with another soul and for them to reflect back to us our strengths and also our weaknesses and those areas where we need to place extra focus. Being in relationship with others is a continual act of meditation, of bringing myself back to the truths of the moment, and I'm going to share with you some of the ways in which I do this.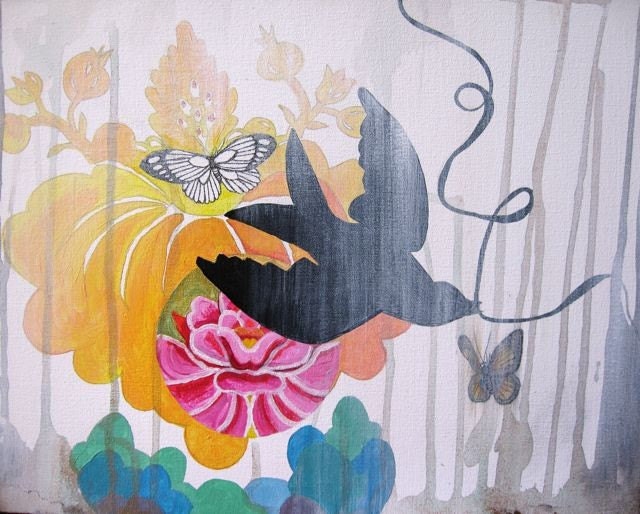 One of the things that I do daily is to not let the mundane tasks of life get me down, and as a mama to two young children, they are at every turn. The sorting laundry, paying bills, packing lunches, washing dishes, all of these things pile up and it is easy to let them cloud our perception of what is around us and to drag us down. My constant task is to bring my own focus back to my center, back towards seeing what is really important and luminous to me even in the midst of all of this.
Another way that I bring myself back to center in my life is by remembering to notice what is real: by this I mean just helping me to notice and appreciate what is literally all around me. Notice the sun shining on your face or the rain falling outside, notice the exquisite feeling of your child's hand in your own, the wind blowing in the trees, how soft your cat's fur is. One of the ways that I bring myself back again and again to noticing the beauty around me is through the reminder that everything is finite, for both good and bad. This helps me in two ways, when I am experiencing something unpleasant I remember that it will end, and likewise with those things that I love I remind myself that everything changes, that I need to relax into and cherish every moment because it will not come again. This helps me to not take anything for granted, to just drink life in, to ache with the beauty of it and to know that I have tasted it all.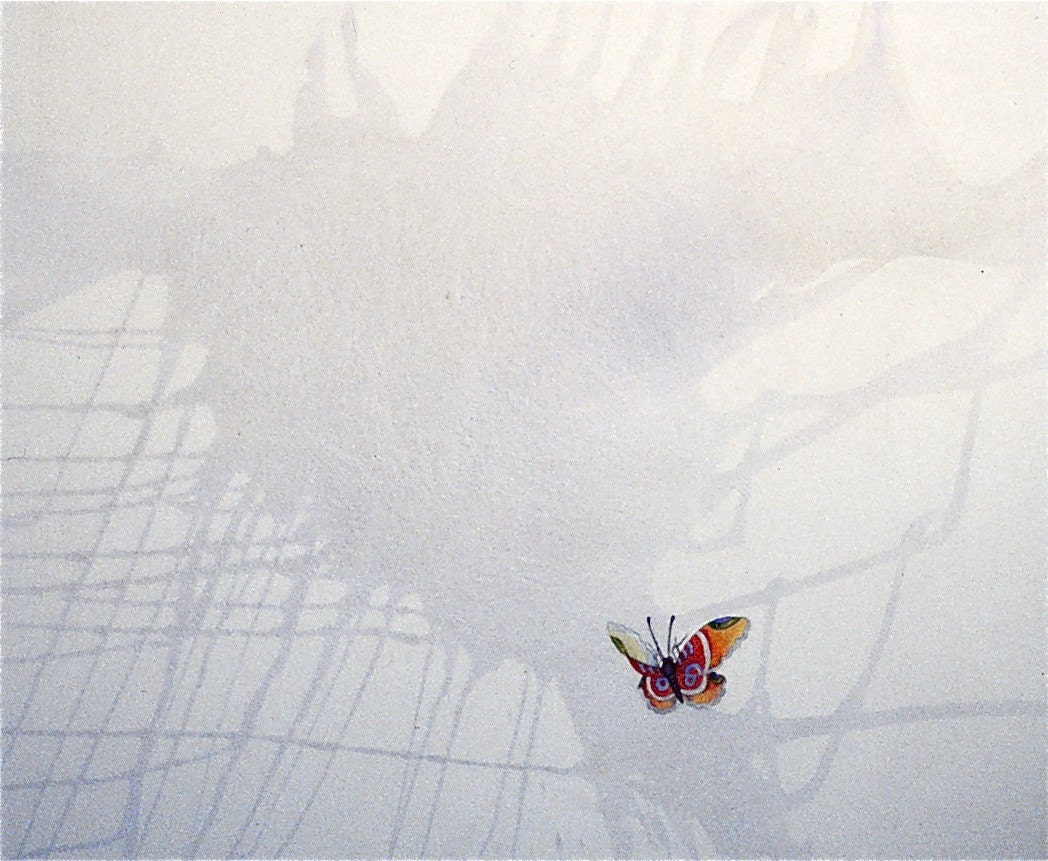 I chose to often remind myself that especially in haste and hassle I need to be mindful and gentle. Everyone and everything in our lives can and will bother us at some point, that is just the nature of being and experiencing. We are only human and we need to be gentle with ourselves when we get frustrated and angry, everyone has outbursts, everyone has said something that they regretted afterwards. When I am feeling hassled and rushed it is helpful to me to refocus myself shifting my perspective so that I'm not thinking : "I have to put my kids to bed now," but "I get to put my kids to bed.", not "I have to pay attention to my husband when I am really tired." But, "I get to pay attention to my husband."
My goal is to get to a place in which I have taught myself to first notice when I am getting into a place of haste and hassle, second to defuse this situation if possible and third to have tricks up my sleeve that I can mentally pull out when that temptation to snap is great. An example of this would be with my children, I love them more than anything but they can frustrate me in many ways and sometimes push me to anger and a trick that I use with them is pulling out a mental image of them at their most vulnerable when they were just a tiny baby who's every need I gently cared for and this memory helps me to bring that gentleness right back into the present, it softens that difficult situation, it brings me back to my best self.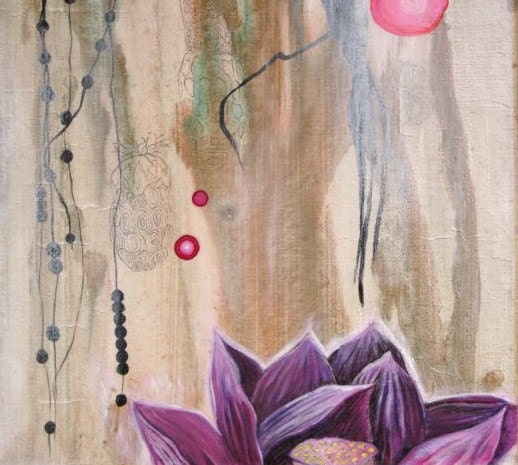 I feel that there is a lesson in every situation if we look for it. In fact my children have been my best and most demanding gurus as through the constant demand for my attention, piercing directness and demand for care, help and guidance they've forced me to let many superficial things melt away and to see what is left with new more clear eyes. To see the core of my values, thoughts and most important cares that I wish to embody, model and pass on to my children makes me always ask myself things like "What am I teaching them through this action?" and "What energy and I passing out of myself and into others through this action?"
Life really is played out in this small scale all the time and these interactions, energies and exchanges shape the totality of our experience.